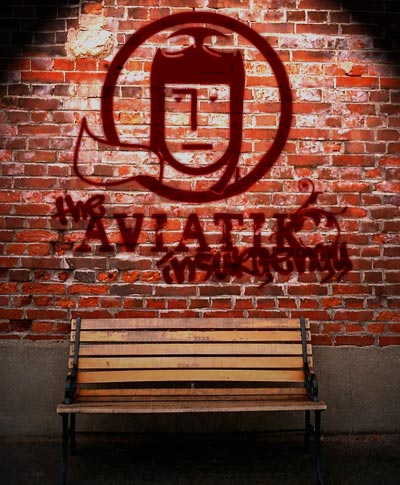 Join The Insurgency, Aviatik's Street Team
Aviatik's street team needs your help. The word must be spread! Aviatik is coming! The insurgency is gaining strength and now's your chance to get in on the ground floor. Help us spread the good name of Aviatik and show your support for the cause, and you'll rack up valuable Aviatik Mission Points (AMPs).
Different tasks earn you different award values; wear an Aviatik tee to a show, help tag up your city with Aviatik stickers, refer your friends to our facebook/myspace pages - the possibilities to earn points are endless! These points can then be redeemed for the cool Aviatik merch you've always wanted but are too broke to buy, as well as other rewards! Free t-shirts, sweatshirts, pins, CDs, show tickets - whatever your heart desires. Joining the Insurgency is free, easy, and earns you awesome stuff, who doesn't love that? So pledge your loyalty today and help start the revolution!
All you need to do to join is fill out the form below, and we'll send you a list of missions you can complete to win AMPs and help spread word of the revolution worldwide!